This morning, April 21st 20016, Prince Rogers Nelson passed away at the age of 57.
2 say I'm saddened by this doesn't quite describe the depth of emotion I'm feeling right now. It's oddly personal, as if I've lost a best friend or family member.
I remember when Michael died (and if U have 2 ask "Michael who?", please keep walking past this page) I thought I was sad, and I was sad. Truly. This man who I'd literally grown up with, watched perform as a child even as I was a child myself. 2 grow into himself as a solo artist just as I hit high school…of course I was sad, because the world had lost a magical artist, a wonderful (arguably, if U believe the rumors) human being, a tragic figure.
But Prince. Prince was something else. Something avant garde, risque, off kilter and yet somehow: right.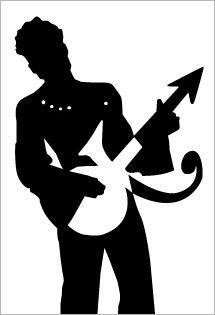 I remember when the single "When Doves Cry" hit the radio in 1984, I was 15 and figuring out who the hell I was, like most teenagers do. I was – am – Black, in NYC, in the South Bronx, but my life felt…off. I thought differently from the people around me, from my own family; I was the oddball, the weirdo, the sensitive one in the family. My outlet was books, I could escape into stories – but music? It was entertaining, and I certainly had my favorite artists. But music didn't excite me the way it did others, I couldn't lose myself in it.
Then I heard that opening guitar riff from "When Doves Cry", and that heavy drum kit, all coming from this weird guy in a purple pirate coat and his hair done up in a bouffant; something awoke inside of me. I didn't know what to call this – rock? Some new kind of R&B? Funk? Pop? Whatever the fuck it was, it was goddamn awesome!  Funkadelic! Then I listened 2 that album, that wonderful wonderful album: "Purple Rain". And damned if I couldn't get enough of it.  I mean, shit – "The Beautiful Ones". What. A. Song. This man poured his goddamned heart into that song. "Do U want him? Or do U want me? Cuz I want U!"
FUCK! ME! Just wow. This wasn't some sappy ballad, this was a powerful statement. Choose, because I need 2 know! I'm not gonna beg, I'm laying it out loud 4 the world 2 hear and there's no mistaking how I feel. The rest is up 2 U.
And "Let's Go Crazy", oh my gods if there was a ever a song that called out the chaos that was my life at the time, that was it. "Let's look 4 a purple banana 'til they put us in a truck, let's go!" "We're all gonna die…better live now before the Reaper comes knocking at your door!" Geezus. Man.
Try and tell me U didn't cry listening 2 "Purple Rain" itself. Go ahead, lie 2 me.
Prince was my punk rock, my emo. I could listen 2 his music on repeat 4 days on end, and never grow tired of it. He'd become my entry drug into rock and roll later; if not for him, I don't think I could have understood what was being called in my neighborhood as "White music".
But to Prince: I laughed, I cried, I rocked the fuck out. His spirituality in songs like "Adore", or "The Cross"; his sexuality – blatant sexuality – in "Dirty Nikki", or even earlier in songs like "Do Me Baby" or holy christ on a stick, "Head" ("Morning noon and night I give U head/Til U get enough? Head!")
Even his B side stuff pulled things out of me I didn't know were there. "Starfish & Coffee" what the hell was that all about? "Starfish and coffee, maple syrup and jam; butterscotch clouds and a tangerine, and a side order of ham. If U set your mind free baby, maybe U'd understand."  The man literally told U that U'd need 2 B in a different headspace just 2 understand what the fuck this song even meant, and it wasn't 4 everyone. That odd, silent freak in me cried out "YES! I get it!" Because I *was* Cynthia Rose.
The more I learned about him, the more impressed I became with him. Learning how much of an introvert he was, was surprising. It turns out Prince was notoriously and famously shy; it was only on stage, playing his music, that he could step outside of that box and…well, transform.
Prince taught me it was okay 2 B different, 2 think in ways and appreciate things that maybe no one else around you would understand. That it was okay to B Black but still B able to express myself in ways that weren't definitively "Black" – because it was more important 4 me 2 B true 2 myself, and not 2 others.  I think somewhere along the lines I'd forgotten that lesson, but I'm proud 2 say I've come back 2 it and embraced that lesson more recently. I don't need 2 assimilate or conform 2 the expectations of others; I just need 2 B myself – as weird and charming and nerdy and funkadelic as that may B.
As successful as he was, I don't think many really appreciated the depth of his talent. Never mind all the bands he produced, wrote for, sponsored: The Time. Maserati. Sheena Easton. Sheila E. Wendy & Lisa. Vanity 6. Or the vocal range he had, from falsetto 2 baritone and often within the same song. But the man played every damned instrument out there! Piano, guitar, bass, drums. On his debut album, the man was credited with having played 27 instruments. Twenty Seven.
Or U can talk about all the hit songs he wrote 4 others. Sinead's "Nothing Compares 2 U". Stevie Nicks' "Stand Back". Alicia Keys' "How Come U Don't Call Me". Chaka Khan's "I Feel 4 U". Just pure genius.
And 4 all his oddities and quirks, the man remained deeply religious and spiritual. He didn't drink liquor, and he was a vegan. Neither of which I'll ever B, or would want 2 B 🙂 But 4 him 2 remain true 2 those values in the world of fame he lived within…amazing.
The world lost an incredible and influential artist today, and I lost a guide of sorts; someone who showed me the range and myriad forms music could take, and how you could express yourself in ways I'd never imagined. Fucking hell, I'm a mess of tears just writing this.
One song from his "Parade" album always touched me more than others, and with him passing in the month of April it almost seems prophetic. When that album was released, this one song ended the playlist; it was raw, almost uncensored. You can hear his fingers on the instruments, the sounds of the stools he and Wendy and Lisa were sitting on in the background. It's a ballad, about a friend who passed away and is being remembered.
I can't think of a better way 2 say goodbye. Your music changed my world, Prince. Thank you, forever. The world is less cool and funky, simply because you're no longer in it. But Sometimes it Snows in April.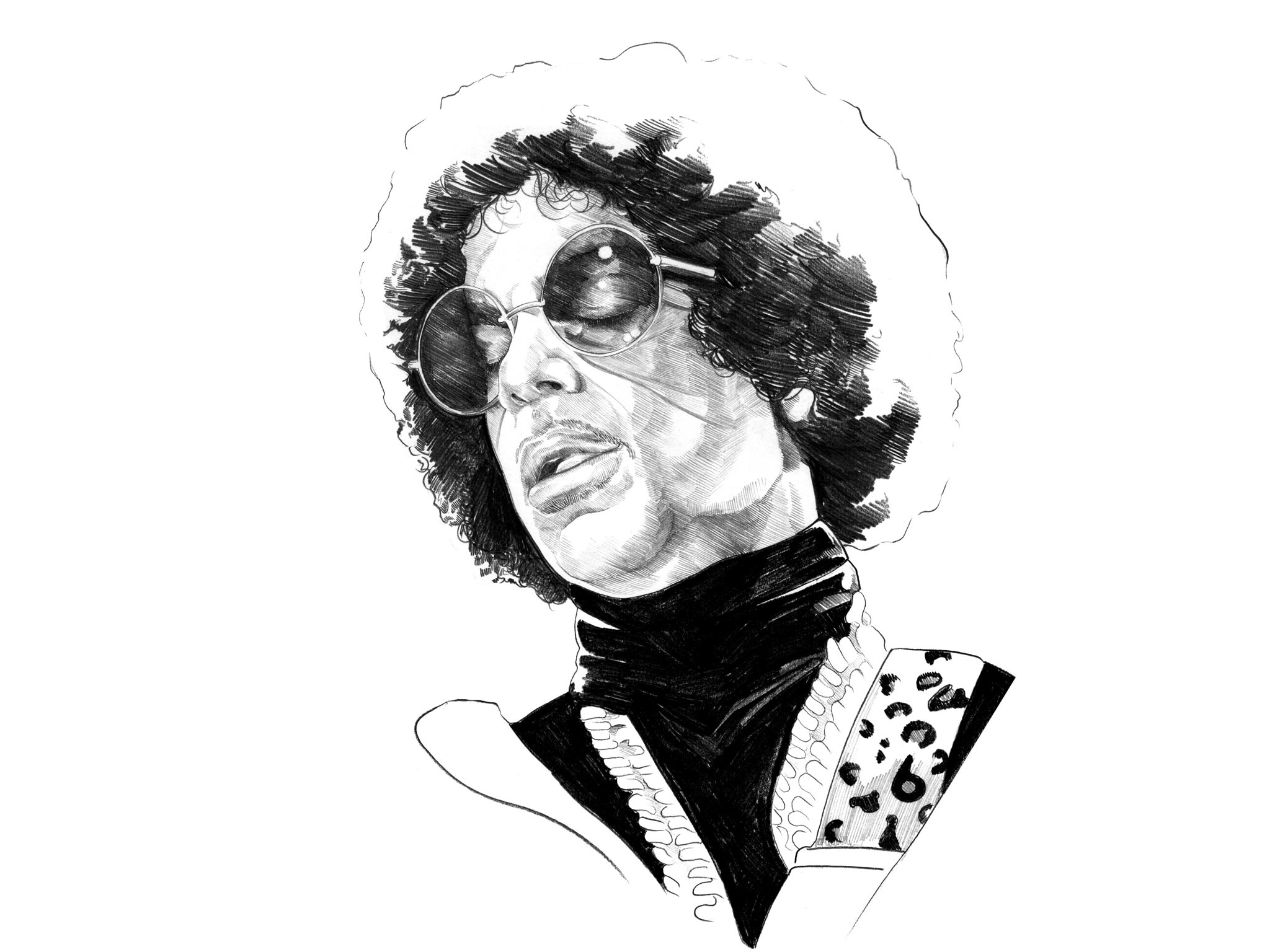 Tracy died soon after a long fought civil war,
Just after I'd wiped away his last tear
I guess he's better off than he was before,
A whole lot better off than the fools he left here
I used to cry
for Tracy because he was my only friend
Those kind of cars don't pass you every day
I used to cry for Tracy because I wanted to see him again,
But sometimes sometimes life ain't always the way
Sometimes it snows in April
Sometimes I feel so bad, so bad
Sometimes I wish life was never ending,
And all good things, they say, never last
* Prince Rogers Nelson, 1958 – 2016 *